 LOYALTY & APPOINTMENT CARDS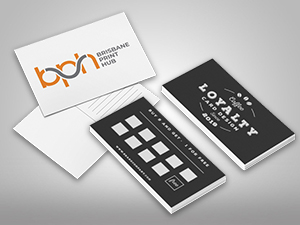 Many businesses are seeing success after implementing a Loyalty Program and utilising loyalty cards. Appointment cards are essential for many businesses and help clients keep their appointment details safe. Loyalty and Appointment Cards are both printed on uncoated stock so that they can be easily marked using stamps, card punches, pens, and even pencils! Hassle free, every time. With the optional soft lamination on the front side these cards have a high end feel without sacrificing practicality.
Suggested Stock
300-350gsm Uncoated
Finishing & Options
Celloglaze Front Side
Sizes
90mm x 55mm or 86mm x 54mm.